Collection of ranch management and business strategy -
Mr. Lin's eldest son, Lin Zhai Fu and the second son Lin Zhai Yuan, inherited the family business of Lin, Shih Jhen since 2000, the cattle herd management is getting better, even better than before, just like a good helmsman of cattle business. " Shih Jhen cattle farm " got the registration certificate in December, 2003, (Registration font: Agricultural and Animal Husbandry word No. 216 453), registered milk Bulls are 20, total dairy cows are 251. After the transition, " Shih Jhen cattle farm " is not only running for milk production business, but also increasing the cattle sale revenue, here, I would like to organize their cattle business strategy for all dariy farmers' reference :

Management -
1. Herd clustering : Mr. Lin said that the planning and application of barn space is very important, reducing the dense feeding to avoid diseases caused by high ammonia concentrations, also to reduce cattle's wastage and added up cattle's comfort environment. So he used barn space to do the clustering management, according to different stages of growth, months of age, milk, dry milk, and also created a special care area, for those cattle need an injection treatment or isolated care to reduce the cattle interference. The herd clustering not only can exact control management, also can reduce the number of cattle somatic cell, so that production can be fully developed. In the summer heat and humidity environments, using the mechanical efficiency of the automatic sprinkler and air supply equipment to facilitate the breeding management of birth regulation strategies to improve the efficiency of cattle breeding in summer.

2. Automatically harvest : Mr. Lin's own land planted Pennisetum and Pangolagrass, used as a winter hay and stored after harvest to provide sources of material as a total mixed ration (TMR), therefore, it is very helpful to reduce outsourcing feed price volatility and reduce production costs, also with high efficiency clipping machine, hay balers and complete feed hybrid vehicles to make the crop harvest automation system, saving time for labor costs.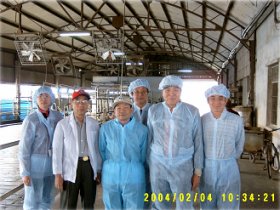 3. Milking hygiene : " Shizhan's cattle farm, " not only focused on milk production, but also emphasized on milk quality control, the somatic cells of milk of pasture field an average was less than 200,000 / ml in 2003, the plate count was less than 20000, it is the real high-quality milk producers. Lin's milking equipment is 8 by two fish-bone milking room, he is quite care about milking procedures and clean, including to reduce the pressing environmental, breast examination, a small amount of water to wash the nipple and the bottom, squeeze the prodrug bath, dry nipples, quickly put the milk cup, adjust the milk cup, turn off low-pressure before taking milk cup, medicine bath nipple, milk cup disinfection, in accordance with the procedures step-by-step to reduce the cattle infected with mastitis opportunity.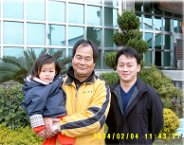 4. Computer Management : Mr. Lin used DHI report " milk quality test report " and " cattle health improved performance monthly report " to assess cattle health status, and to eliminate the cow which production is lowest under 10% year by year, also to strengthen the choice of good bull frozen semen, so that the genetic quality of cattle can be conjunction. In addition, he also used " the dairy farm managemnet operating system " developed by Microsoft Visaul FoxPro 6.0 to evaluate all the cattle in Mr. Lin's ranch , the output portion of the computer screen are including : lactating cows record, dry dairy records, empty tire cattle, herds distribution information, female cow for mating, birth records, breeding records, estrus record, automatically prompts the daily work, eliminating cattle data. Therefore, the dairy cow lactation status, parity, and the management of the breeding, childbirth conditions, elimination and health traits are obviously, then according to the information to make decision for cattle breeding and delivery timing or balance the profits and payments, at the same time, to proceed the birth regulation to make summer and winter milk ratio of 30 : 70, in order to comply with the requirements of dairy factory.


5. Wastewater treatment : The headache for general dairy farmers is deal with the manure problem, Mr. Lin not only established cattle manure handling equipment, but also used solid-liquid separator to make cattle manure and wastewater from solids transfering to compost, and organic water goes through anaerobic fermentation tank, aeration tank and activated sludge tank, than used their own assembled wastewater van to deliver organic water to irrigate their own Napiergrass and Pangolagrass Taishigrass No. 2 , some harvest forage to feed stud meat cattle, to open up another source of income.


6. New knowledge skills : Mr. Lin Zhai Fu is very positive and studious, he took part in the training for artificial insemination and hoof repair in Uni – President Company testing farm, in order to improve cattle breeding ratio, and to take care of cattle's hoof health, to prevent hoof disease caused by the depletion.


7. Nutritional supplements : Professional is important, in 2000 Mr. Lin joined the Uni – President Company to become its satellite ranch, for all the cattle nutrition problem, he accepted Mr. Shifeng Chi's and TMR technical team's counseling, this team used all the computer data to analysi the suitable formula for cattle nutrition.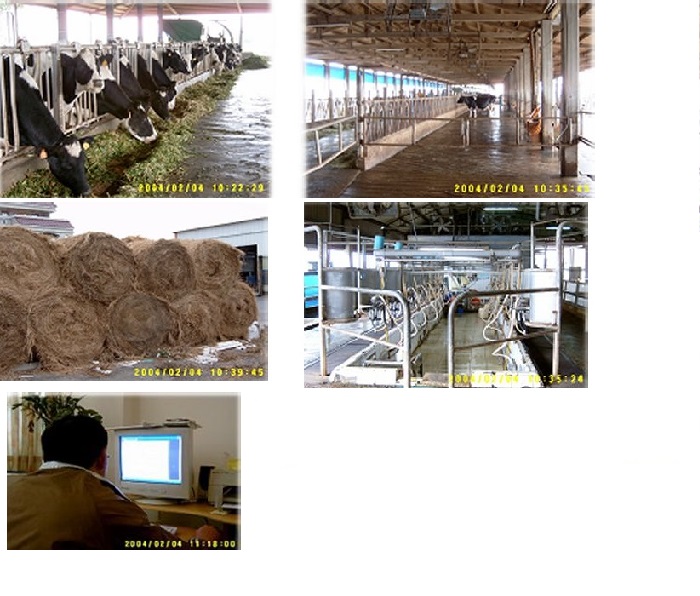 8. Counseling staff : Mr. Lin is very commendable milk co-counselor Mr. Zhan Qingming, Mr. Zhan not only made the milking information accurate and clear, but also provided many professional technical guidance such as an Ox drawn login with newborn calves, and provided assistance without asking feedback, Mr. Zhan is enthusiastic and responsible, he made Mr. Lin feel so warm and happy to receive his assistance.